director of studies message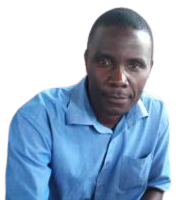 On behalf of the St.Joseph V.T.C – Kamuli team, welcome to our website site.
Our approach to teaching means we stand out from the crowd. I am sure that you will enjoy being a part of our institution. We remain committed to excellence in teaching, which we deliver in a dynamic liberal environment.We are all proud of our Centre, its academic ambience, and most importantly, the "Sky is the limit"
Where we seek to be different from other higher educational institutions, is that we are committed to developing not only the intellectual but also the practical qualities of our students, providing them with opportunities to undertake training and work placement experiences within our extensive network of businesses, business associations and professional bodies.
Our strategic goal is to focus on the quality of our programs while also developing the qualities of our students, ultimately enhancing their employment prospects. In a globalizing economy, with exceptionally demanding market conditions, we firmly believe this gives our students a competitive edge!
I want to reassure you that your faith in us will have a fulfilling effect. Once you are here, you are in the care of a supportive and welcoming team. Join us and become a part of the Don Bosco culture.
At St.Joseph, we have educated and helped launching the careers of promising Technicians, Trainers, managers and directors in different work fields since 1989.
The following are our key elements to success:
§ Our program – shaped in professionally respected technical institution in the region, with proper facilities which gives students the chance to learn without interruptions. We have further enriched and infused this successful basic framework with our African culture and the Don Bosco ways of teaching.
§ Our curriculum – concrete, precise, and practical. The subject matter and the way it is taught have been designed to provide future managers the knowledge and understanding needed to fulfill their duties.
§ Our faculty – carefully selected and trained in world-renowned institutions, our staff is composed of remarkable experts and education specialists whom I am sincerely proud to present to you on this website.
§ Our teaching process – we use the best academic and pedagogical methods available, ensuring our students breadth as well as depth of knowledge, acquired efficiently and enjoyably.
§ Our partnerships – academic, professional and technological Partnerships. we have been able to establish good cooperation with local, national and international organizations with similar objectives of uplifting the youth from poverty. Plan Uganda, Private Sector Foundation Uganda, Swiss Contact Uganda, BTVET Institutions, Avsi – USA, Terra institution Netherlands, Don Bosco Mundo – German, Human Help Network- German, The Japanes Embassy in Uganda, Via Don Bosco from Belgium, Don Bosco from Germany, Junior Achievement Uganda, Sogn School and Askim School from Norway,and other organisations.
We have designed this institution for those who desire to work and hold positions of responsibility,Technicians, organizers, and managers of local,National and international organisations basing on the exposure and the experience that we give to the students.
Jjengo Fred
Director of Studies