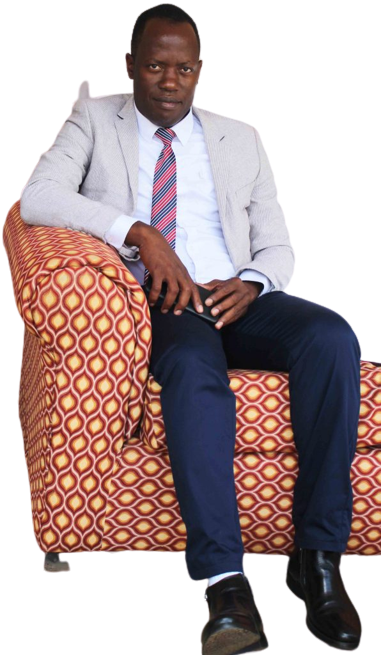 My dear students, the parents, teachers, invited quests, the clergy, the local councilors, and other politicians present, the graduands; the guest of honor, all protocols observed. Today marks another mile stone in the history of our school. We are celebrating life and excellent. We are celebrating hard work, and honesty. We are proud to have reached this 7th graduation with dedication and hope. We have hope before, now, and also in the future. As a school community, we would like to thank God in a very special way for guiding and protecting all our students, and our staffs throughout our studies here; and his continuation protection over us even at this present moment. We also thank our superiors, for their continues support, and in a very affectionate way, the Salesian community here in Kamuli. As Salesains of Don Bosco, the young people are our prime target, and in the fulfilment of this mission, our collaborators becomes very paramount; we would therefore like to thank all our collaboration for their support, and dedication.
It's a graduation, a passing out, a sending into the world. We know it can be scaring, and the challenges are enormous. I will like all our graduands, to belief in themselves, and never forget to hope. We have come a long way, a trying times; and more especially you have struggled so much to reach this stage. I have come to experience how difficult it has been for you to pay the basic school fee, or other requirements. But, you fight it hard, to make sure that, this day becomes a reality. It is this same spirit, of finding a way where there is a will that is expected of you all in the wider world. You will always find challenges, and sometimes it seem impossible to make it, but, believing in yourselves, will always drives you to success.
We are living in a very challenging times, wherein, to be honest sounds stupid. To be brave, is to do things in a wrong way. More and more, we seeing that the wrong people are exonerated, they are promoted, corruption is the order of the day. Exemplary leaders are disappearing almost every day. It is difficulty to be yourself, to do the right thing. Of recent, we seeing a lot of kidnapping, and extra charges placed on the use of social media usage, its sounds very ridiculous that even with all our education we still revert to do things in an awkward way. My message is: we should not lose hope, we should believe in yourself and in the future.
The changes starts with me, and it is now. We can complaint about many things, and we definitely have a right to that freedom; but, if we are not ready to change, we end up having the same future as we have today. I strongly believe in the students we have trained that, they can fit in any society, but I also have a worrying that, they need that change as immediately as possible.
We want to tell our own story, and make our own history. For sure, we have a long way to go, but we will accomplice the challenges that comes with it. A lot had been said about skilling in Uganda, and we have not been foreign to this campaign. But what is all these skilling about, it means-putting in best practices the natural talents, and gifts God has given to you, in order to create your own job, and help this world to be a better place. We feel this is what Uganda needs, and is the right way to go. But often and again, this campaign has been fruitless, with no attention given the very Champaign itself of skilling.
The changing the world can start at anywhere and at any time. It does not matter your gender, your colour, your educational background, or your financial status. Many will see the road to that success as blink, but it possible. According to US Navy Seal Admiral William H. Mcraven, if you want to change the world, start to do the little things, your starting point is by doing small things, by making your bed when you wake up in the morning. Making your bed reinforce the fact that little things matters, if by chance you have a bad day, you will come back to the bed that you have made, if you are not able to make little things right, how can you make the big things well. We need each other, and needs an equal effort, everyone is needed to change Uganda, the effort of all. Sometimes no matter how well we prepare, or perform it seems we are just in the same place, sometimes the world is just like this. We are all meant to success, and it does not matters our colours, our background, or ethnic identity. We should never accept the minimal, when we falls, we have to rise wipe ourselves and move forward.
Life sometimes challenges us that we will fail, but we should never believe in this. Our slogan should always be, am meant to succeeds, and meant for greater things to come. If we want to success, we need to be in time, or on time for our job, we need to respect, we need honest people. If we really want to succeeds, we need to be honest people as ever, people who can be trusted with the responsibility that is given to them.
Sometimes we need our very best, to take our jobs seriously, to love what we do. We need to put God first, am not trying to preach a homily here, but putting God first in everything we do. In this challenging times, God is number one, this is not being lazy, but the greatest hope that, every day, God gives me life, and another day to go on. Today, is a new day in your life, don't be afraid to fail. Don't be afraid to fail big, to dreams big, remember dreams without goals are just dreams. So, have dreams with a goal, simple goals, life goals, monthly goals. You should apply discipline in order to accomplice these goals, doing a lot more, does not mean you doing a lot done, don't confuse movement with progress.
We also need consistency, every day, hard work works. Continue to progressed, no matter how much money you make, you can't take with you. The most selfish thing you should do in this world is to help somebody, it is selfish because the feelings that comes with it, gratification, and the joy of helping someone. We always say than you, for what is already yours, say thank you in advice that is yours already. Thank you for love, for kindness, for peace, for prosperity, for the school, sit before God to indicate that is yours already. When you get what you want, help someone else, work hard to get to what u what. Don't just aspire to make a living, aspire to make a difference.
Sometimes we have to understand whether we are using our device, or the device using us, this is the age of technology. But, are we suing our technologies for innovation, for better health care, for prayers, for good communications, or we are far more distance than ever. Technologies, social media are good, and makes things much easier for us to communicate, and to bring the whole world closer, and closer; that is why today, it becomes very pertinent to use these medium well. The contradiction I have often seeing among students is that, these social Medias are sometimes important, but not immediately necessary. Very often, I have seen students with big mobile phones, with no simple materials like thread, or needle for those doing tailoring. Some students have mobile phones that cost 700 thousand Ugandan shillings, but they have not pay school schools of two, three, or four hundred, my dear students, and parents, what is the priority?. We should priorities our needs, and work towards achieving our goals, as this is the only way we become our true self, and contribute immensely to the development of this nation.
The need to train our student from homes is more and more becoming a challenging. We give birth to children, but we don't want to take care of them, this is bad, we only want the schools to take up the blame for indiscipline, No, a big No; charity they say begins at home. If we have better homes, we have a wonderful school, a beautiful community, and a smart, and better Uganda. Parents! Take care of your children, love them as you love yourself, teach them good morals, so that in turns, they will teach their children, and their children's children.
To our beloved government, we would like you to help to support us in skilling these young people for a better Uganda. It's May not be the only way, but it is the best way to develop this country. Uganda is green, beautiful for ready for business. Hotel and tourism is becoming a hot business now in East African, to us strive, to help our young people, to become honest and God fearing citizens.
There is one Nigerians proverbs that says, if a child washes his or her hands well, he or she will eat with kings. Today, you graduands had indeed washed your hands well, and you are welcome to on the high table with kings.
St. Joseph's had made a lots of effort in helping our young people today, becomes important in the society. We are on our way to the very top, though more needs to be done, we accept this challenge, and we work assiduously towards achieving our goals. We are but proud, with the progress we are making in skilling our young people of Uganda. We thank our development partners, the AVSI foundation, HHN, Don Bosco Mondo, Poland adoption support, and other organization for their continuous support towards the development of this school.
Our beloved teaching and non-teaching staffs, the Salesians of Don Bosco Community, and entire province of AGL, thank you for your support, and God bless you for your great contribution. To our graduands, may you be bless in Jesus's name, and may you have a fruitful journey ahead of you.
God bless you, long live St. Joseph, and long live all our graduands
Rev.Fr.Philip Gbao
Principal