St. Joseph Vocational Training centre was started back in 1989, in order to respond to the needs on the community as far as youth empowerment was concerned.
Since then the institution under different management has consistently maintained its niche in providing a wide range of skills to the youth of Kamuli and also to those of other areas within and without our dear republic.
St. Joseph VTC is seated on 44 acres of land having separate workshops for all departments fully equipped with machines, play grounds for different games, brass band and jazz band, with different facilities for modern agriculture,

Farm with a wide variety of cattle and birds.
Our different departments have production units making quality furniture in wood and metal, clothes such as uniforms, agricultural

products and involve in economic activities.
Some of our products are outstanding in the

local and national market. They give practical

skills to our students

.
The current set of management team with the support of the various stakeholders is determined and committed to further the dreams of the founding members to the highest height possible.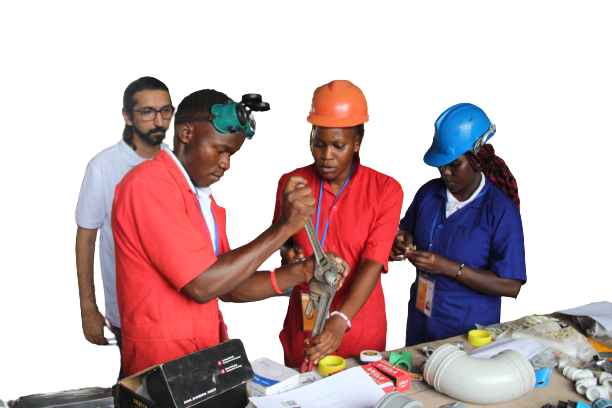 Our Ministry to the youth aims at building in them hope which emanates from our example of Christ and the Gospel values we witness to.
We prepare them with vocational and business skills as well as skills for a life of dignity.
We consider the formation of faith, respect, love, justice, freedom, hard work and peace to be of primary importance.